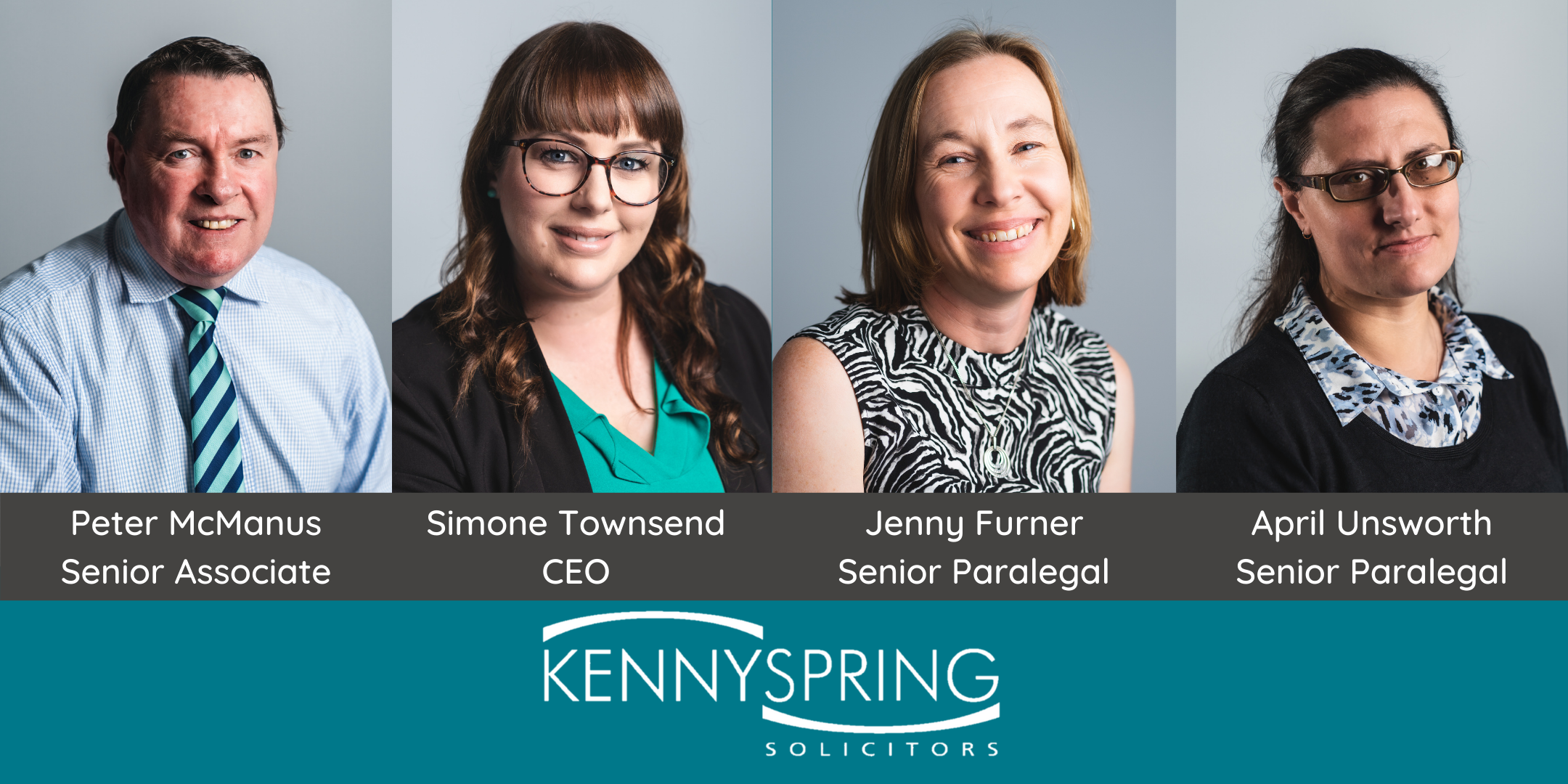 Kenny Spring has positioned itself as one of the leading law firms this side of the Blue Mountains, and are pleased to announce the elevation of four of their team in 2021.
Simone Townsend has now been named CEO of Kenny Spring Solicitors after leading the team through the challenges of 2020, and will continue to focus on driving the growth and strategy of the firm into the future. Simone was also named as a finalist in the Lawyers Weekly Women in Law Awards for her valuable work at our firm.
Peter McManus has been promoted to Senior Associate as a result of his incredible work in Wills and Estates, Family Law, Criminal Law, Debt Recovery, Civil and Commercial Litigation. A vital member of the Kenny Spring Team, our clients can trust Peter has the experience to support them in any matter.
April Unsworth and Jenny Furner have now joined our Senior Paralegal ranks, and with a combined experience of over 40 years between them, they are two of the most knowledgeable and valuable members of our team. We are delighted to recognize these strong female legal professionals for their ability to juggle their own workload, along with supporting the training and mentoring of junior staff at Kenny Spring.
Angus Edwards the Principal of Kenny Spring noted that "These promotions have been possible due to the ongoing success of the firm, driven by the trust that our clients have shown in us throughout 2020 and the ongoing commitment and loyalty of our team."
"Each of the team members promoted has demonstrated that they are ready for the next stage of their careers, and I would like to wish them all the very best for their new roles."
Kenny Spring Solicitors is forward thinking legal firm, where excellence in service, innovative products, being great humans, community engagement, and peace of mind for our clients is at the heart of what we do.
Media Contact:
Angus Edwards (02) 6331 2911 a.edwards@kennyspring.com.au